Chemometrics Workshop - Wien/Vienna 2010
<![if !vml]>

<![endif]>
Last change 5 July 2010
Date
Monday, 28 June 2010,  9:30 - 13:00
Location
Vienna University of Technology, Institute of Chemical Engineering,
Getreidemarkt 9, A-1060 Vienna, Austria
4th floor, seminar room Besprechungszimmer Verfahrenstechnik
Map of City Area  /  Map of Campus
Aim of the Workshop
Discussion of applications, methods and ideas in chemometrics -
in a small group and in informal atmosphere; participation is free but a brief registration (via email, see below) is highly desired.
Background
Oxana Rodionova und Alexey Pomerantsev, from the Institute of Chemical Physics, Russian Academy of Science, Moscow, will make a stop in Vienna on their return from a conference in Hungary.
Oxana and Alexey are the leading chemometricians in Russia and have very successfully organized several international meetings in Russia (Winter Symposium on Chemometrics), eg. 2004 in Pushkinskiye Gory (pictures), 2005 in Chernogolovka near Moscow, and the last one 2010 near St. Petersburg.
PDF of Program     PDF of List of Participants     Pictures
Presentations
O. Rodionova, A.L. Pomerantsev, L. Houmøller, A.V. Shpak, O. Shpigun:
Application of NIR for counterfeit drug detection. Another proof that chemometrics is usable:
NIR confirmed by HPLC-DAD-MS and CE-UV
PPT  (2.4 MB)
A.L. Pomerantsev, O. Rodionova:
PAT solution to the drug release prediction
PPT  (3.1 MB)
A. Friedl:
Chemical engineering and chemometrics
B. Liebmann, A. Friedl, K. Varmuza:
Applicability of near-infrared spectroscopy for process monitoring
in bioethanol production
K. Varmuza:
A curious method for data from curious experiments:
Random projection with TOF-SIMS data from comet-relevant samples
O. Rodionova, A.L. Pomerantsev:
Chemometrics in Excel
R. Dutter, A. Zainzinger, A. Alfons:
DAS+R: A graphical user interface for multivariate data analysis in R
The chemometrics package in R -  applications in multivariate calibration and classification
PDF  (12   MB)
__________________________________________________________________________________________________
Further Information
Kurt Varmuza (Chairman)
Laboratory for Chemometrics (LCM)
Thermal Process Engineering and Process Simulation (A. Friedl)
Institute of Chemical Engineering
Vienna University of Technology
<![if !vml]>

<![endif]>   <![if !vml]>

<![endif]>  <![if !vml]>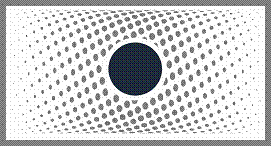 <![endif]>  <![if !vml]>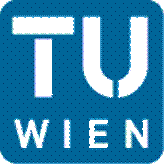 <![endif]>