C o M e C S  -  Project                   [CoMeCS Start]
Comet and Meteorite Materials - Studied by Chemometrics of Spectroscopic Data
2013-11-15 (NHM)
Ensisheim Meteorite displayed in NHM
The Ensisheim meteorite is considered as the oldest observed meteorite fall in Europe (7 Nov 1492, Ensisheim, Alsace, France, ca 85 km south of Strasbourg), an stony meteorite (ordinary chondrite), total mass 127 kg.
Wikipedia [English] [German]   [Meteoritical Bulletin]   [ORF report, in German].
The known oldest observed meteorite fall worldwide happened 19 May 861 near Nogata, Kyushu, Japan (40 km north-east of Fukuoka city); an ordinary chondrite, 472 g [picture], preseved in a Shinto shrine [picture].
Wikipedia [French] [German]    [Meteoritical Bulletin]
The Ensisheim meteorite can be seen in Ensisheim's museum (Palais de la Régence); however 15 – 18 Nov 2013, the main part of the meteorite (53.83 kg) has been for a four days loan in the Natural History Museum (NHM) Vienna.
Here are some pictures from the Opening in the NHM, 15 Nov 2013.
<![if !vml]>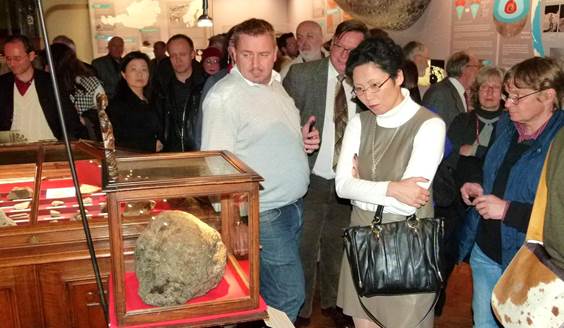 <![endif]>
<![if !vml]>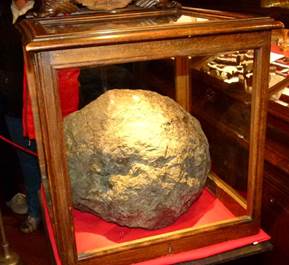 <![endif]>  <![if !vml]>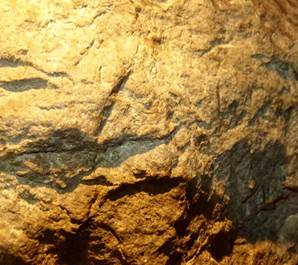 <![endif]>
<![if !vml]>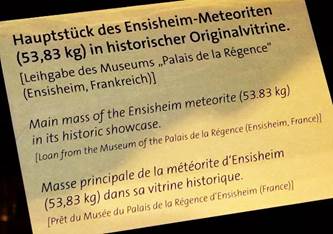 <![endif]>  <![if !vml]>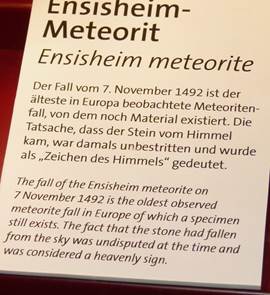 <![endif]>
[CoMeCS Start]      160107               Copyright K. Varmuza, Vienna, Austria (2016)      <![if !vml]>

<![endif]>