<![if !vml]>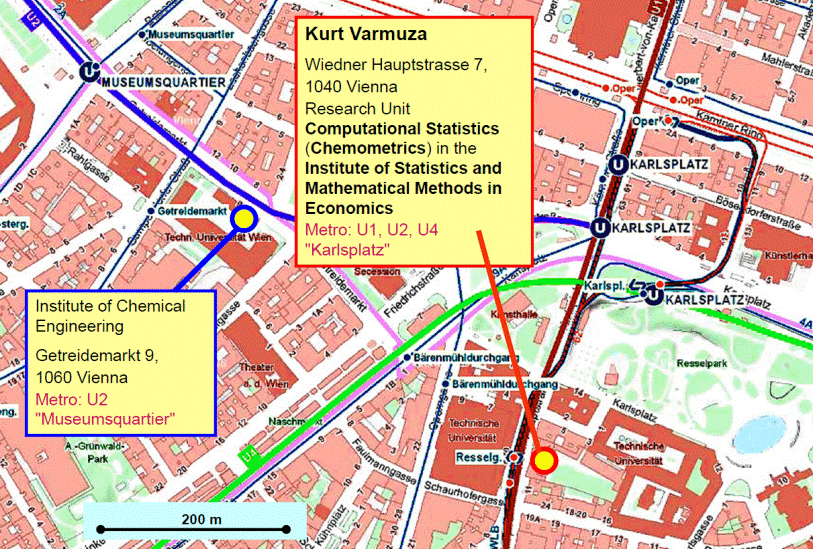 <![endif]>
(C) City map Vienna
<![if !vml]>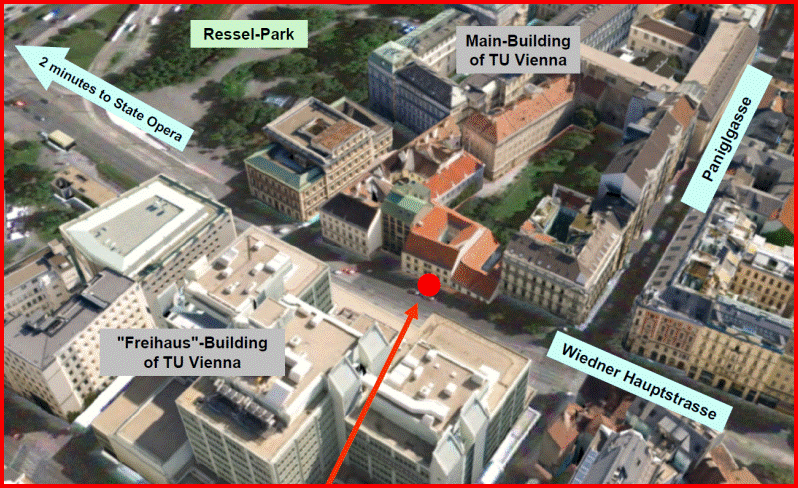 <![endif]>
Enter here for Kurt Varmuza     (C)  From Google Earth: N 48° 11.926', E 16° 22.076'
Wiedner Hauptstrasse 7, 1040 Vienna; Institute of Statistics and Mathematical Methods in Economics
One floor up, then look at info board, call 105681 (public phone near info board),
or with your mobile phone +43-(0)1-58801-105681
<![if !vml]><![endif]>

House "Wiedner Hauptstrasse 7" is named

 "ehem. Hotel Goldenes Lamm"

(former Hotel Golden Lamb).

Built 1760 after a large fire in the district; raised by one floor 1823; front from 1855. Used by the Vienna University of Technology since several decades.

The Czech composer Antonín Dvořák stayed in this hotel several times.

German info in Wikipedia.

Picture from Wikipedia.
"Wieden" is the name of the 4th district of Vienna (info in Wikipedia).
Ressel-Park is named after Josef Ressel (1793 - 1857), a Czech-Austrian forest warden who designed the first working ship's propeller (read his story in Wikipedia; short in English, more details in German).
_____________________________________
 <![if !vml]>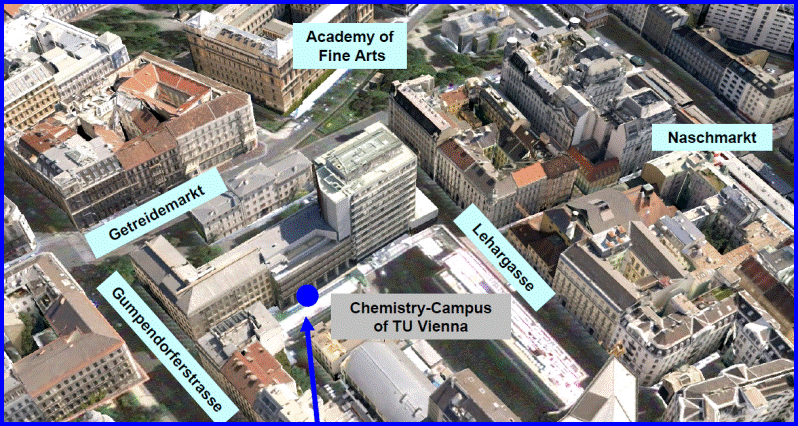 <![endif]>
Enter here for Institute of Chemical Engineering  (C)  From Google Earth: N 48° 12.070', E 16° 21.810'
Getreidemarkt 9, 1060 Vienna; secretary at floor no. 4